For over 110 years, the Scouts have been teaching young people skills for life and getting into the outdoors. In that time we've moved with the times (we are a movement after all) but our spirit has remained constant. The Hampshire Scouts Heritage Team help tell our story, look after our collection and collect the stories of Scouts today for the future.

They got their start in 2007 as the whole movement was celebrating the Centenary of Scouting, capturing the imagination of Scouts everywhere and the wider public. Members wanted to know more about our history. Artefacts started seeing the light of day after being hidden in attics and garages for many years. The Heritage Team took all of this energy and interest and used it to build our Heritage Collection.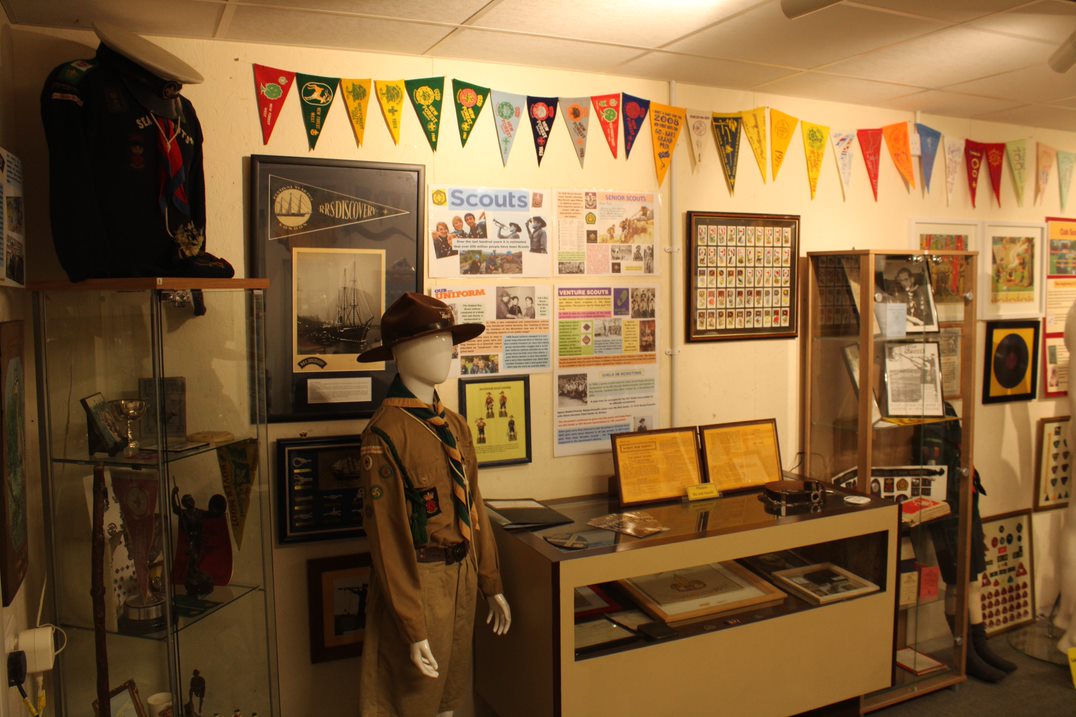 We've now got a collection of over 3,000 objects and it continues to grow. In 2019 the team gained a permanent home for the first time at Ferny Crofts Scout Activity Centre having spent many years moving from city centre offices to spare space. With a space of our own to hold events, the future is bright for the Heritage Team.
We're always looking for people to help us tell the stories - if you think that's you then find out about volunteering with us. Or if you can add to our collection find out about donating.
Connect with them more frequently by visiting their Facebook page.