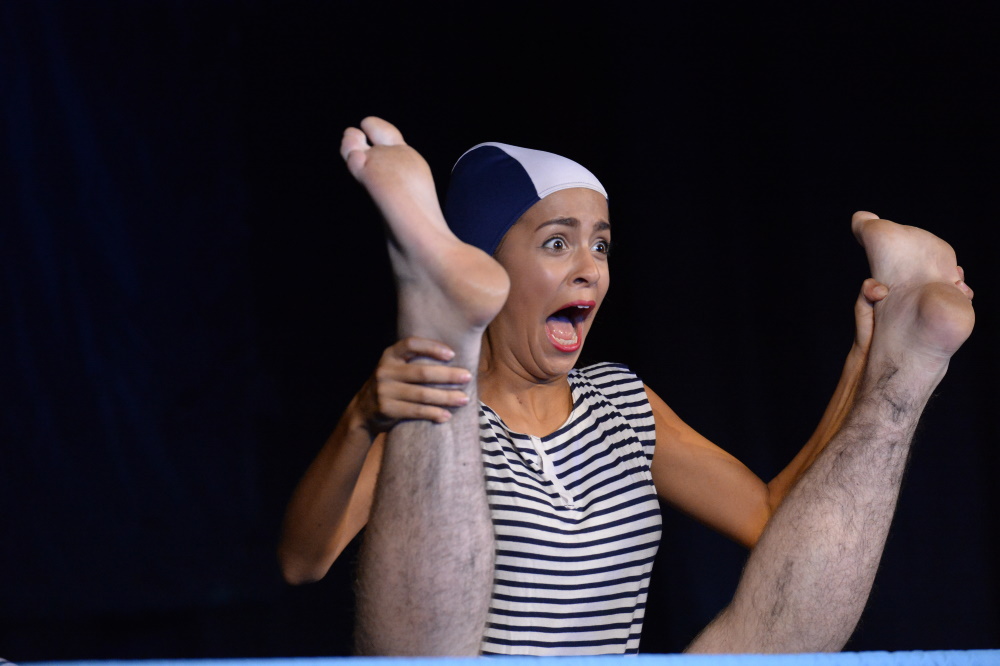 As Scouts we build skills for life.
That's way more than just the practical skills like campcraft and first aid - it's also the important skills like confidence, organising yourself and putting your best foot forward.
For these skills, there's nothing like a Gang Show. Plus it's great fun!
What is a Gang Show?
Since 1932, Gang Shows have existed up and down the country to bring songs, music, dance and acting to the masses on stage.
There's something of the unique spirit of Scouting that is captured when a Gang Show takes to the stage. During many weeks of rehearsals and the nights of the show, it is an ensemble performance of verve, enthusiasm and teamwork that brings young people and adults closer together. Everyone who takes part does so on an equal basis, and anyone with lines or a song is just fortunate and although 'stars' may emerge they join in with the chorus like everyone else.
The brains behind it was the late Ralph Reader CBE, who dedicated over forty years of his life to Scouting. He wrote the songs and sketches that would be performed on a West End stage by Scouts from London in 1932. At rehearsals one evening, the cast were called together after a break with Ralph asking 'Are they all back?' The reply of 'Aye, aye skip, the gangs all ere' became the title of the show and gave the name to all Gang Shows ever since.
Despite its start in London the Gang Show concept was too exciting to be limited to just there and soon Gang Shows sprung up all over Britain and across the Scouting world. To this day, Gang Shows are recognised for their focus on building young people's confidence and many still wear the red scarf as shows have done for nearly 90 years.
Showing their creative side in Hampshire
In Hampshire we've had a number of different shows that have been recognised down the years. Today we have Gang Shows in Basingstoke, Gosport, and in Hedge End.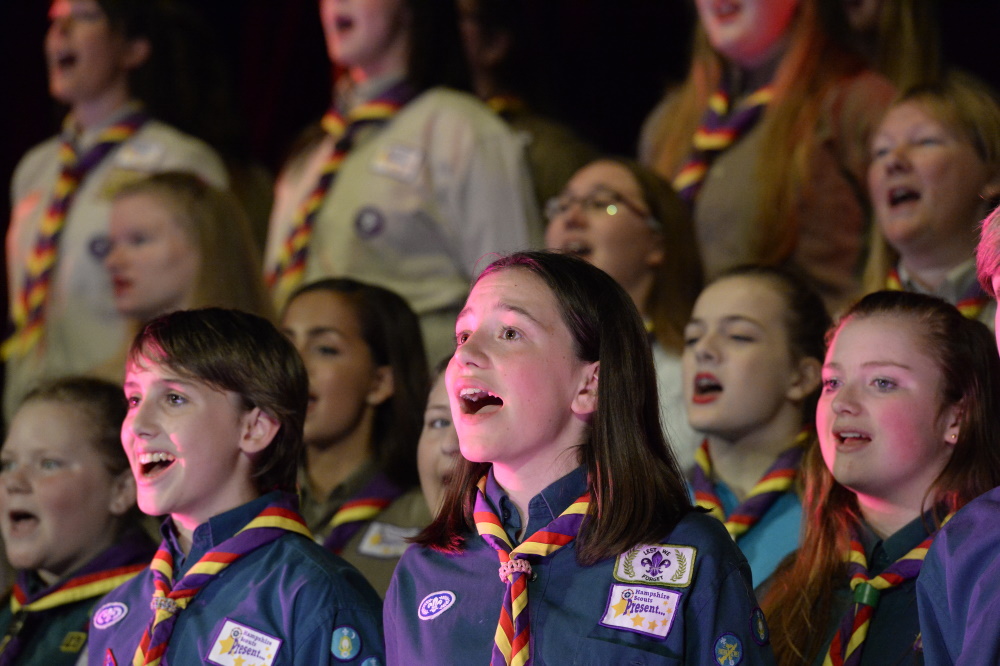 There is also Roverang in Southampton that has been uniting Scouts, Cub Scouts, Brownies and Guides since 1957. Performing for many of those years in the Nuffield Theatre at the University of Southampton campus, it has helped give hundreds of young people the experience of performing on a professional stage.
We also have Hampshire Scouts Presents, an outlet for creative activities across the County, be it through shows, live recordings or collaborations with the Scout Bands of Hampshire. Speaking of which, there are a few of those too with the Eastleigh based Spitfires being perhaps our best known outside of Hampshire and many others with long histories within their local community.
With the various shows proving time and again a great way to build confidence in our Scouts, it is no surprise there are plans to continue them long into the future. Here's to wherever the show leads us!