What links an Explorer Scout from Havant and a boy caught in the midst of a mighty naval battle? Courage and endurance in the face of extreme difficulties.
This is the story of the Cornwell Scout Badge.
The Origins of the Award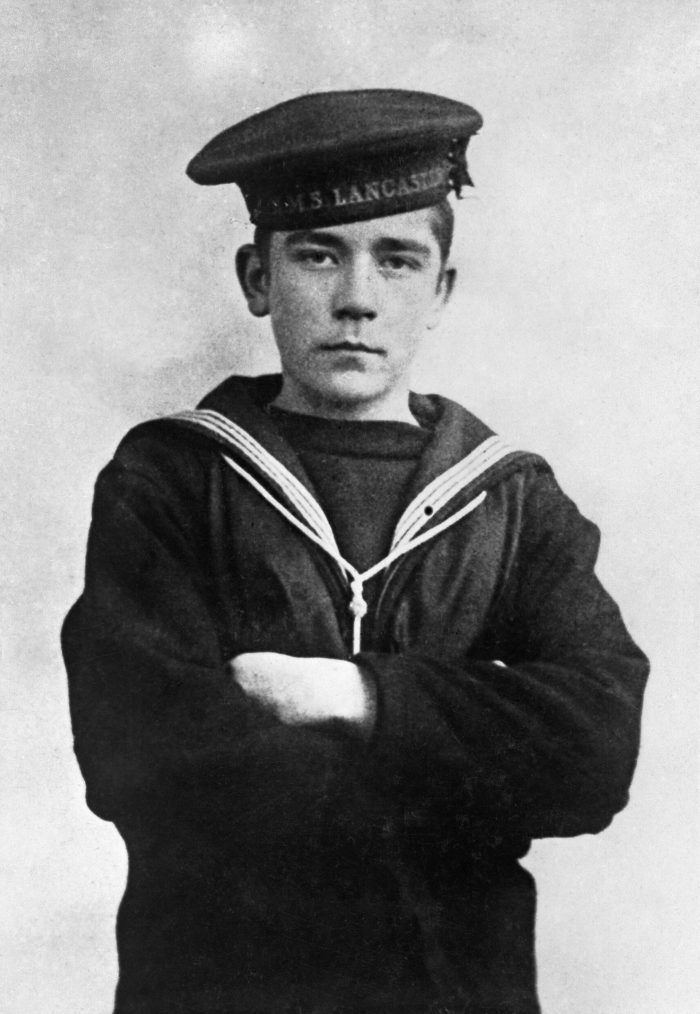 The Cornwell Scout Badge takes its name and owes its existence to a boy from the East end of London. John Travers Cornwell, or Jack to his friends, was a Scout in the St. Mary's Mission Group, Manor Park in London. When the First World War broke out, Jack signed up and in 1915 entered the Royal Navy. His training may have been brief, but many of the skills he learned proved useful to him.
On 31st of May 1916, Jack was serving on HMS Chester at the Battle of Jutland - one of the most prominent naval battles of the war. During the battle, Jack was struck by a shrapnel which wounded him greatly. However, understanding the importance of courage, he stayed at his station to play his part until he was relieved at the end of the battle. Although he was transferred to a hospital as soon as they reached port, it was not enough and Jack died in Grimsby three days later.
His story spread quickly and he was identified as a national hero soon after. He was awarded the Victoria Cross for bravery and the Bronze Cross, the highest Scout award for Gallantry, posthumously. To mark the courage shown, Robert Baden-Powell created the Cornwell Scout Badge for young people showing great courage, endurance and devotion to duty. To this day, it is only available for young people aged 6-25.
A Century Later
Fast forward 100 years and an Explorer Scout from Havant is receiving the Cornwell Scout Badge from the Scouts' CEO Matt Hyde.
Victoria Edwards was 11 when she suffered a stroke that left her with a 50% chance of surviving. When she arrived at hospital, she was told that even if she had survived she would likely be mobility impaired. Despite the odds she didn't give up and endured in the face of it. She carried on Scouting and continued her active life, horse riding and sailing, despite having a weak left side and visual impairments.
In 2016, at age 16, Victoria was presented her Cornwell Scout Badge at the top of the Spinnaker Tower in Portsmouth. Her courage continues to be exemplary and her story continuing to inspire.
Jack's legacy is alive over a century later and the courage shown through ordinary Scouts around our County keeps us hopeful for the future.