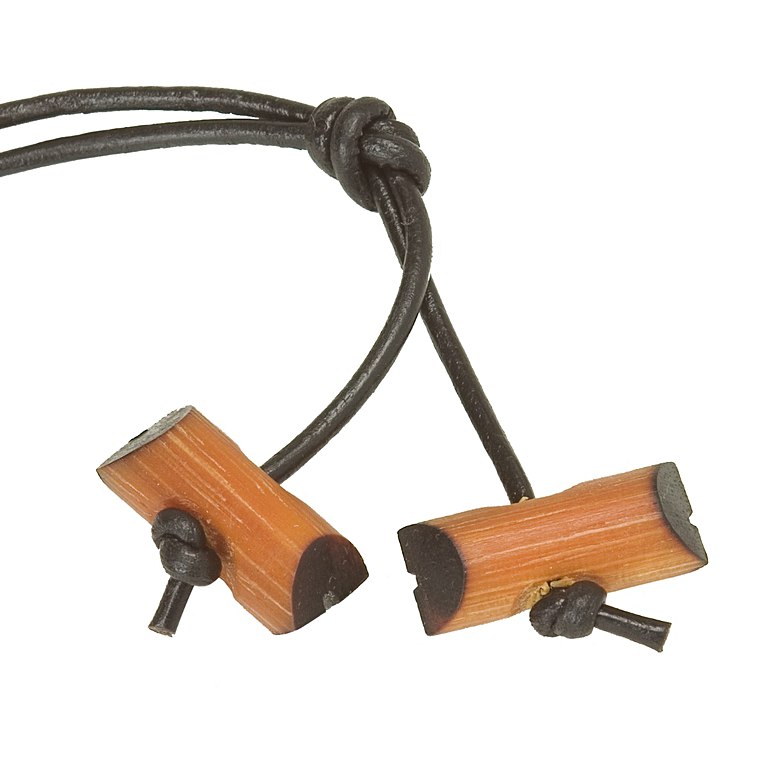 For over 100 years it has marked the end of a leader's initial training; the Wood Badge isn't your normal symbol of achievement. From humble beginnings, the way our adults train and learn the skills they need to deliver the Scout programme has grown and changed ever since.
A Post-War Dilemma
Scouting has remained constant through times of trouble, including both World Wars. After both had concluded, young people started flocking back to the movement, eager to learn. It took longer for enough adults to join however.
With lots of new adult volunteers, they needed to be trained up quickly. The solution was found in 1919 when a practical training camp was held at the newly bought Gilwell Park, north London. Adults built on their early theoretical knowledge with ten days of practical skills, lectures on topics like the newly invented Rover Scouts and things that affected young people like the Education Act. They even squeezed in a visit to headquarters and a lunch with Baden-Powell.
So why two wooden beads? Baden-Powell had long had in his possession a long necklace made of wooden beads from Africa. It was decided during that first course that two beads (one original and one a hand crafted replica) would be presented and worn on their hat.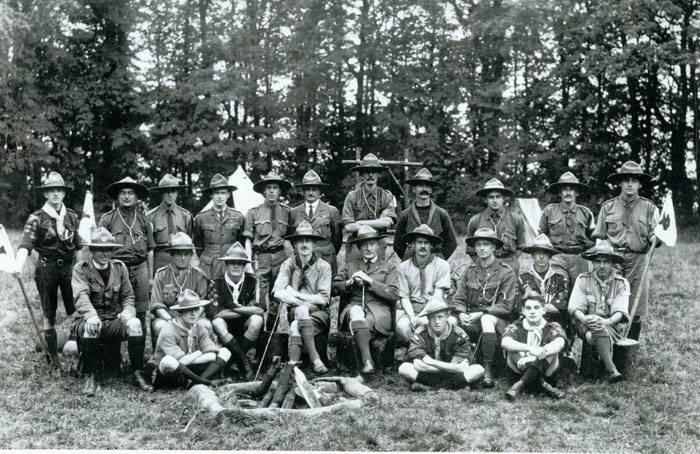 How many beads?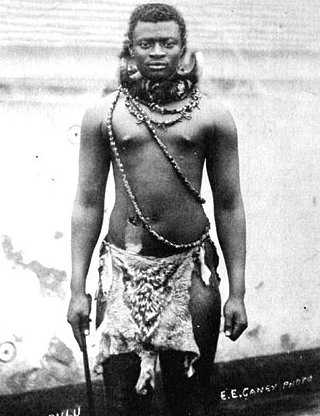 It was quickly decided that the number of beads could be used to show how far the leaders had got in their training. From November 1919 one bead was awarded for completing the initial theoretical and administrative training with the second awarded after completing the practical course.
There were sets of wood beads with more than two as well. Deputy Camp Chiefs wore a set of four beads. Meanwhile a set of six beads were worn by Baden-Powell himself and Percy Everett who was Commissioner for Training and Deputy Chief Scout. With Baden-Powell's death in 1941, his set passed into the headquarters' heritage collection while Everett's set went on a much longer journey being passed down to every Camp Chief of Gilwell between 1949 and 2015. After nearly a century in use they were finally retired in 2015; they enjoy a well earned rest in the heritage collection and besides the role of Camp Chief is now a ceremonial one held by the Chief Operating Officer.
What's in a Woggle?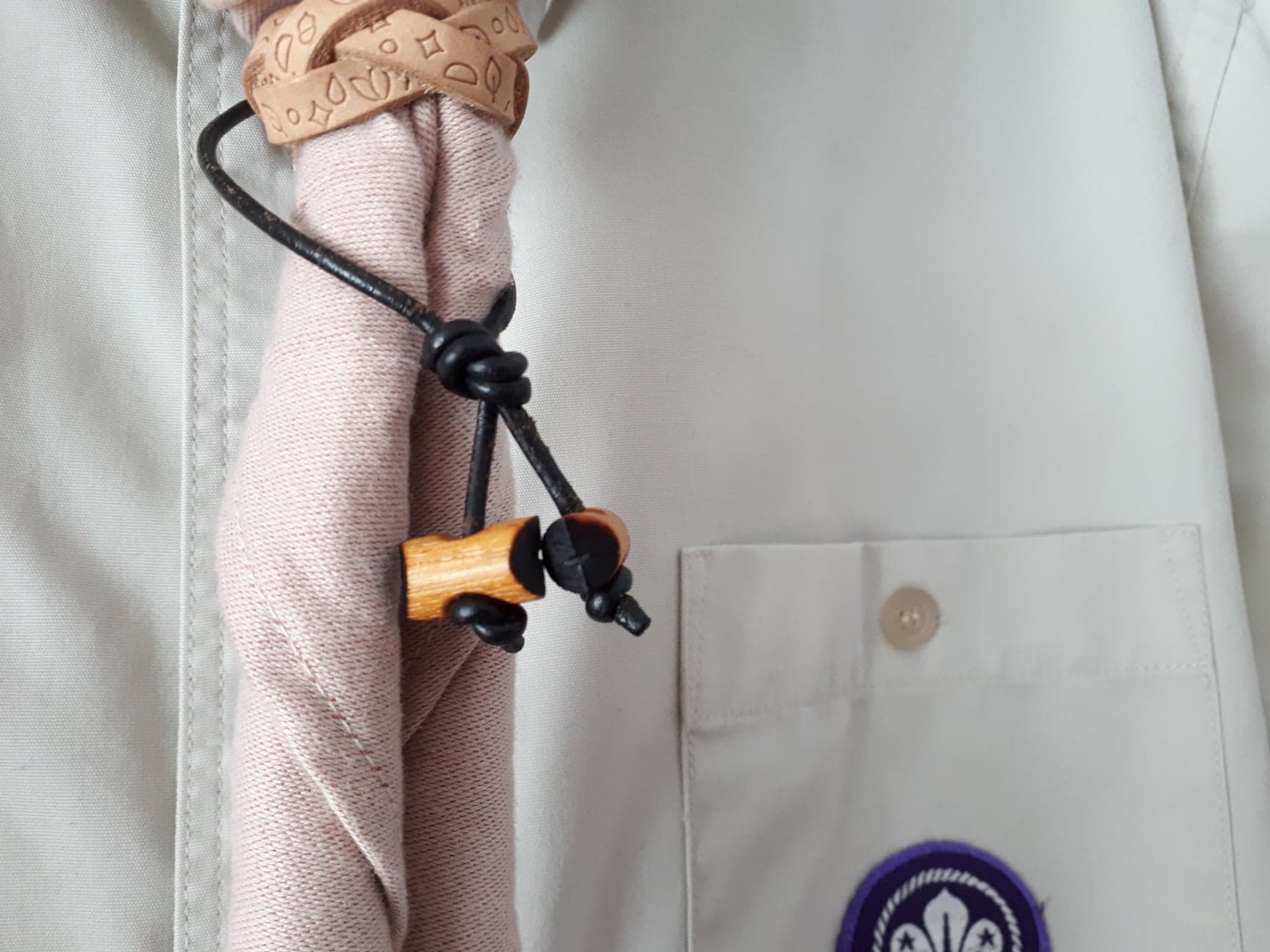 Today two wood beads is still the sign of completing the full training. Even since 1919, its been recognised that we need to reward those first steps along the path as well. One bead was used for a while but in 1943 something new was used instead - a Turk's Head woggle. It had been around since the 1920s and originated in the States but between 1943 and 1989 it was only worn by leaders who had completed basic training. Even today, it is a traditional gift for someone completing the Getting Started training.
Even today we mark a Young Leader completing their Module A basic training with a slider woggle. On that slider you'll find an acorn and some oak leaves, modelled on the Gilwell Oak, to remind us of where our training first started and what can grow when we nurture those seeds of our movements future.
Discover more about the Gilwell Oak at the Scouts Heritage site.
Our Training Scheme
From those early days until the close of the 20th Century, training was done in stages from the theoretical to the practical. The initial and introductory training would be completed locally and would set people up with the basics: the programme, the Scout method and who was there to support them. It would then be followed up by a course to apply the practical skills, the activities and the leadership qualities needed to succeed on a national and county scale.
The biggest shake-up took place in 2004 when the learning was broken down from larger integrated courses into smaller bite-size modules. Learners now only had to do the modules relevant to them and their role and put their learning into practice through a process called validation. If they knew it already, such as from their job, they wouldn't need to learn it again - just apply it to Scouts.
The modules also allowed us to be more flexible in how we deliver training in Scouts. From weekend residential courses to individual modules delivered in the evening the way we have allowed our volunteers to learn has kept on evolving. The latest developments were multi-module days, where lots of individual modules were offered and leaders could pick and choose the ones they needed, and training online through eLearning and video conferencing.
No matter how they do it though, our volunteer leaders still get two wooden beads to adorn their scarf when they've completed the training. Over 100 years and 100,000 sets awarded later, some traditions we like to keep alive - after all it's all about the skills for life.